We Support Your Japan Market Entry
We will be your Sales Representative to support your company from Exhibitions to Contract Closure to bring your Products to Japan Market
Our Purpose
A-ONE assists to introduce and expand your business in Japan
Our mission is to connect and bridge between you and your Japanese potential customers and facilitate your Japan business activities with our professional bilingual business expertise.
Our support provides you solutions to meet your business needs for expanding your business in Japan. We assist your exhibitions in Japan as a sales representative to be the voice of your products and take care of your guests, follow up with your potential customers, and establish a stable business relationship with them and sustainable business environment to be succcessful in the Japanese market.  
Our Work
EL PAELLER - Spain Traditional Firewood Paellas to Japan
We are supporting the Japan Market Entry of EL PAELLER who is from Valencia, Spain and specializes Paellas and its Broths uniquely prepared by their tradition of Fire-Wood.
Fire-Wood adds unique nuances to the flavor, aroma and colour of thier products, and it is the invisible but imperative ingredient to complete their traditional paellas. Thier traditional Paellas are now available to your kitchen and easily and quickly prepared for your family.
We are luckly to have this opportunities to work with them to introduce EL PAELLER's unique value, tradision, and passion for thier products to Japan Market.
Our collaboration with EL PAELLER started from the one of biggest events in Japan, FOODEX Japan 2023 (March 7th to 10th, 2023).
Our Collaborations
Exhibition Preparation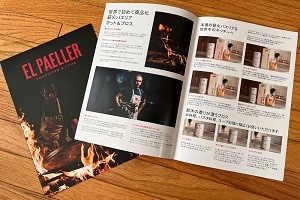 Creating a list of exhibition invitees and sending/mailing out the invitations/tickets with an introduction of their company and products in Japanese.
Translating and creating a Japanese version of Leaflet for the exhibition.
Planning and creating a schedule for the stay/exhibition in Japan.
Japan Market Research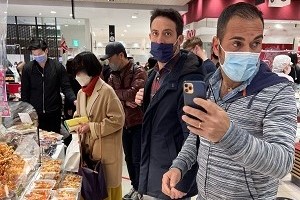 Japan market research. Providing opportunities to investigate competitors and their products in Japan.
Providing opportunities to enjoy Japanese foods and culture also!
On-Site Sales Support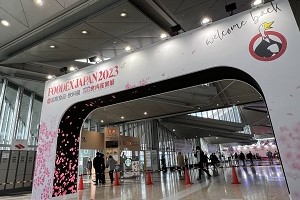 Being a sales representative to introduce and explain their products to the potential Japanese customers.
Being a translator for their meetings and negotiations with their potential customers.
Securing and coordinating follow-up communication with the potential customers to lead them to a contract closure.
Presentation in Japanese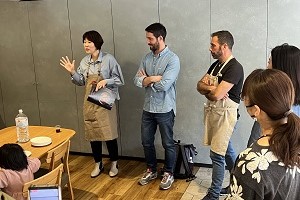 Being a Japanese presenter of their compnay and the products to Japanese audiences at the presentation event of exhibition or other demo events.
Demo/Event Planning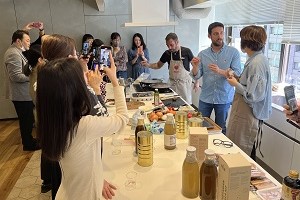 Planning and hosting tasting demo events for Japan market research and gathering consumers voices.
Marketing/PR Support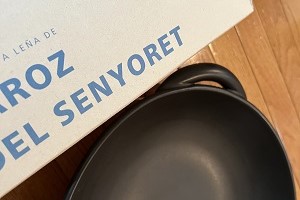 Planning and executing Join-Marketing/PR events with potential partners in Japan to co-create a value to consumers in Japan.
Our Service
To win your new business in Japan
We will be your staff to support your Exhibitions, then being your Sales Representative to follow up with your potential customers till contract closure.
Work with you to develop a sales strategy and materials.
Translate meeting materials in Japanese for your Japanese counterpart.
Support your exhibitions/events. We will be your sales representatives to host and manage your potential customers and customer meetings at events.
Follow up with your potential customers from the events, arrange meeting appointments and support your negotiation by facilitating or translating meetings (we can independently manage all customer negotiations in Japan under your management also.)
Follow up communications with your potential customers to conclude your business deals.
Arrange Japanese third-party business functions or experts for the areas needed to proceed your new business acquisitions.
To make your Japan business efficient and stable for the long run
We can also assist your Japanese customers for your continued business.
Start with supporting their English communications with you.
Provide training in effective use of Machine Translation tools to be capable independentely communicating with you.
Support systematizing their operations to repeatable routine processes to optimize their available resources.
Other follow up supports to build their capabilities for efficient, stable, and sustainable international business operations.
Who we are
We provide you attentive and flexible support, because we are small.
GOOD UNDERSTANDING of WORLD BUSINESS CULTURE
Our staff are all graduates from American universities with work experience outside of Japan (USA and Hong Kong). We have well understanding of world business culture.
WORK EXPERIENCE in AMERICAN COMPANIES
More than10 years of experiences with several American companies in the areas of consumer digital products, software, and automotive.
EXPERTISE in OVERSEAS SALES
Our strength is in overseas sales. Our main area has been in global manufacturing and we have experience in business negotiations with companies in 26 countries around the world. One of our contribution with a Japanese manufacturer was to increase their overseas sales ratio from single digit to 30% in 3 years.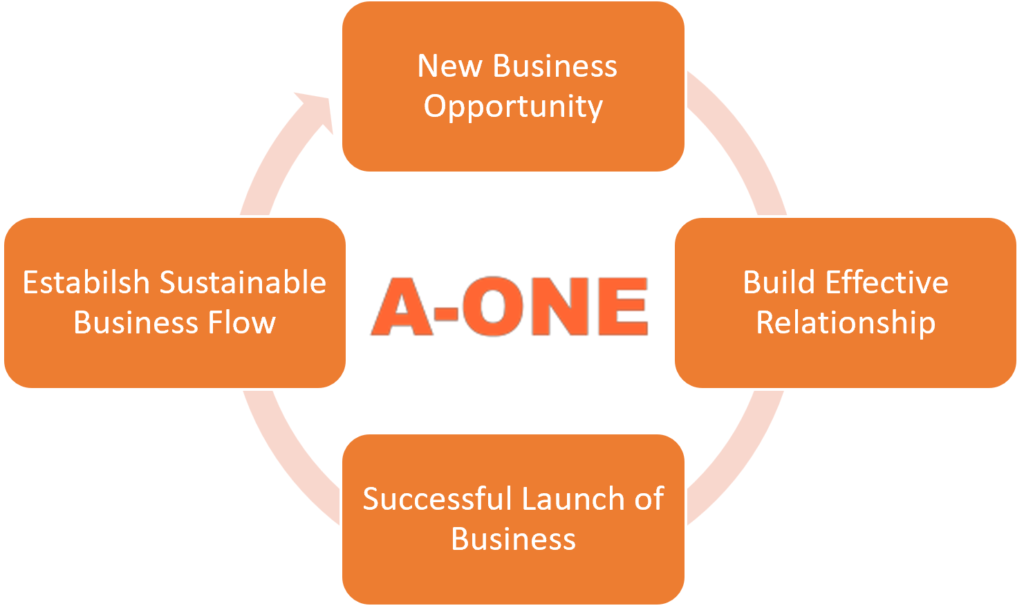 Our Passion
Our goal is to assist you in both introducing your products to Japan and establishing a sustainable business operations and relationship with your Japanese parters.
We strongly believe that the sustainable business operations is equally important as closing new business deals. It is essential to create a positive business flow leading to new business opportunities, which completes the loop of business growth.
Our unique strength is to help your Japanese partner to build their international business foundations and capabilities to continue business with you for the prosperity of both companies.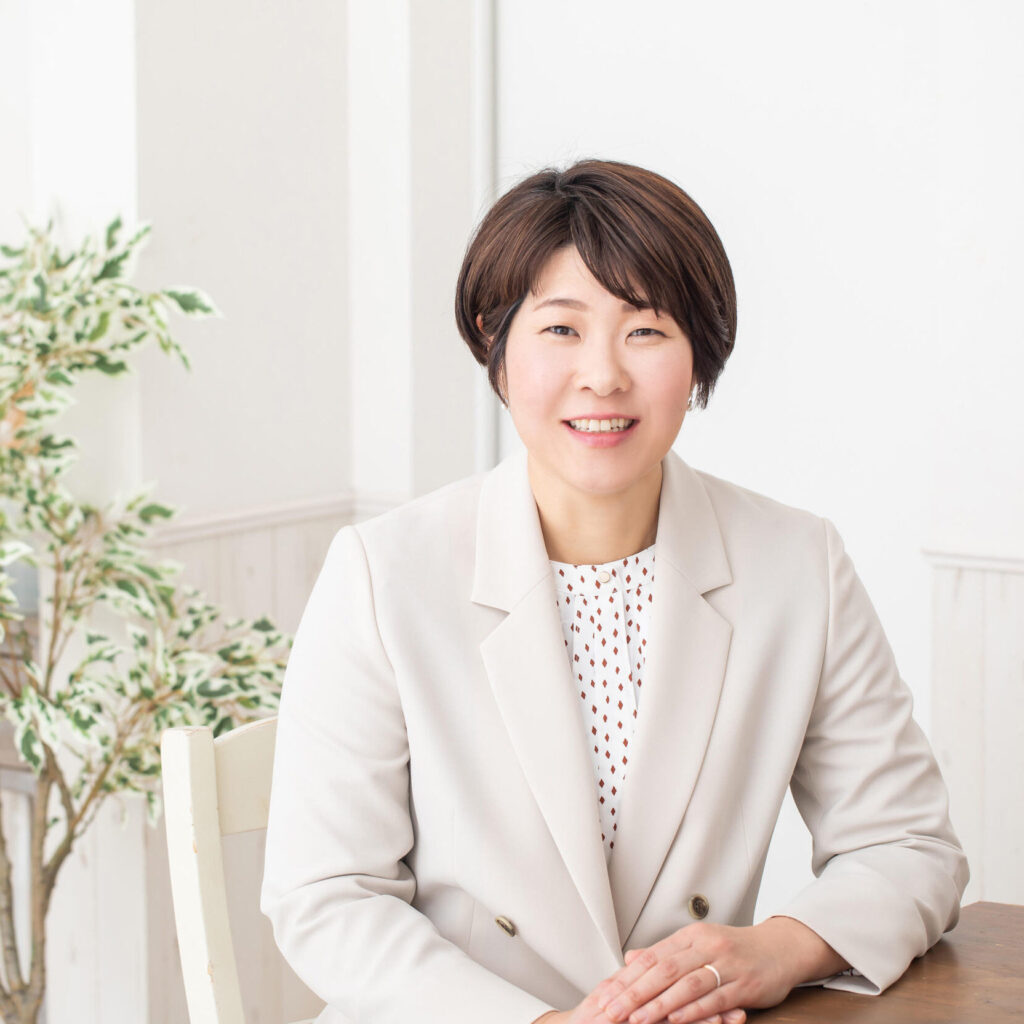 Kikuka Hatakeyama,
Founder of A-ONE
A-ONE is founded in 2021 with a vision of supporting small and mid-size Japanese companies to develop their international business foundations and capabilities. I decided to expand my business to overseas companies when I learned from my friend from Spain that many overseas companies give up entering Japanese market due to the language and unique business culture in Japan.
In the initial stage of entering Japanese market, there is not enough workload to hire a person, but certain work must be carried out in order to move forward. A-ONE provides a service that allows you to request work on a project basis, or on a task basis. Allow us to assist your success in Japan!